Private Events, Charcoal BBQs, Small Weddings, Staycation Chef and more!
= FEATURED CATERING EVENTS =
BBQs are perfect for informal summer weddings, corporate events and celebrating with friends and family in your back garden. Choose from the informal bbq menus – burgers, bites, salads and sweet treats! Feel free to get in touch to discuss more options!
Planning a Family, Retirement or Birthday Celebration Party? From engagements, anniversaries to pre / post wedding events, birthdays and other special occasions, we would love to help make it an event to remember.
Our Staycation option helps improve the holiday experience for both families and friends by giving them the time to enjoy their surroundings without the added stress or time having to shop, plan, prep or cook!
Valentine's Day Deliveries
THE VALENTINE'S DAY AFTERNOON TEA BOXES QUICKLY BECAME A FAVOURITE LAST YEAR!
Valentine's is almost around the corner and everyone loves a wee treat! Why not keep all your loved ones in mind this year?!
Whether it's a spouse, partner, auntie, uncle, child, parent, grandparent, sibling, friend or neighbour, a delivery of fresh sweet treats is the perfect way to brighten their day! It is a simple gesture to show your appreciation and that you are thinking of them.
Check out our shop for some delicious cakes and bakes.
Some Popular Catering Events  ▿
Afternoon Tea box deliveries are the perfect wee treat! Birthday, anniversary coming up …no BIG celebrations at the minute  …but some treats can still be enjoyed! You can always just treat yourself too for no particular reason – we won't tell!
Whether you want your wedding to be classical and traditional or quirky and distinctive, Table can adapt the menu to suit. We love meeting with couples and together creating a menu that is unique and tailored-made!
When it comes to celebrating that special birthday or anniversary and it is important to spend time with family and friends, let us take the stress out of the event food catering.
When it comes to celebrating that special birthday or anniversary and it is important to spend time with family and friends, let us take the stress out of the event food catering.
Why not eliminate the added stress and time of having to shop, plan, prep and cook your meals? If you are considering renting a holiday home –  consider hiring our Staycation Chef.
When it comes to celebrating that special birthday or anniversary and it is important to spend time with family and friends, let us take the stress out of the event food catering.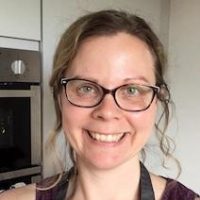 My name is Krystal, the owner of Table. I'm passionate, experienced, approachable and adaptable. I love bringing ideas to life by making each event unique and suited to the guests and chosen venue.
Our passion at Table is creating inclusive food that brings people around the table and helping clients become comfortable in the kitchen, regardless of special dietary requirements.
Table is Outside Event Catering with a twist – think Burrito bars, BBQ Chicken, Themed meals, Fork Buffets and more! We can do the more traditional menu options too!
We are based in Belfast and cater throughout Northern Ireland. We also do consider Event catering opportunities and collaborations outside of Northern Ireland on an event by event bases.
Have questions? Ask away! We would love to hear from you!
Cheers,
        Krystal
BBQ catering is brilliant menu option.  After all, everyone loves a BBQ right?! One of the things that we find guests appreciate the most is Charcoal-cooked meats and vegetables alongside a vibrant array of fresh salads.
A BBQ will make your event unique. It will stand out from the traditional buffets and platters. We do offer traditional Served Buffets as well, but recently the bbqs have become the most popular.
= OUTSIDE EVENT CATERING || NORTHERN IRELAND =
Retreat meal times provide space for participants to have the opportunity to come together, getting to know one another and socialising 3 times daily and break times, so it's no surprise that food plays an important role in retreats.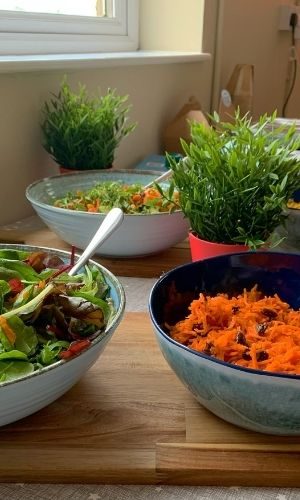 We provide a range of packages that can all be enjoyed in the comfort of your home or rented accommodation. We cook, serve and do the tidy up. With our informal style service, you can just sit back, relax and enjoy each other's company.​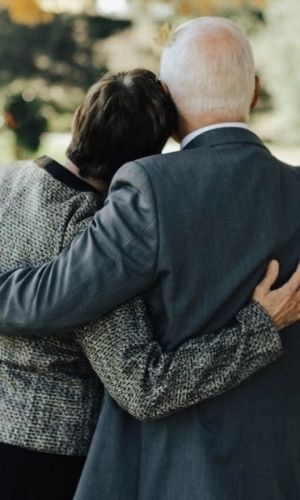 Funerals are a time to be with family and friends, a time to support and be supported by loved ones. Table would like to relieve some pressure of the day. We can completely take care of all food catering needs.​
All Season Charcoal BBQs
We are happy to supply freshly cooked Charcoal BBQ food in all weathers. With the colder weather, we recommend our warm side dishes. This is the perfect option for venues with limited kitchen facilities or for hosts who would like to serve something a bit different.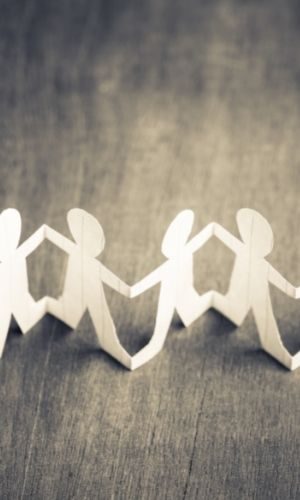 We are always keen to build partnerships and work together with others. Are you organising an event? Need a food caterer? Or even just a solution for the guests with special diets. We love collaboration within the Hospitality industry, Events management firms and more. ​
Event Catering | Inclusive Food Menus
Whether it is a Private function for 20 or Wedding for 50, we guarantee friendly service and quality food. Our preferred catering style is the more relax, casual, wholesome menus. However, we can provide more traditional food menus too!
Table focuses on inclusive food menus that can be enjoyed by everyone. Special dietary requirements are more than welcomed – it is an opportunity to be creative with the menu. Speak with us today and we'll help you choose a menu to delight every guest! All you need to do is invite your guests, relax and enjoy hosting your event or catching up with friends and family.